Oftentimes, traveling to your destination is the most stressful part of any trip, and it can be even more stressful when you miss a shuttle. We have carefully crafted a solution that will provide you a personalized Lyft ride to and from the airport. No more waiting for a shuttle.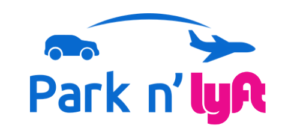 Now when you park with us, you will have the choice to take a Lyft ride to and from the airport. We will have Lyft drivers waiting for you at our Mountain lot. When you park at the Mountain Lot, you can request a Lyft ride using the Lyft app or a booth employee can request a ride for you. Lyft rides are personalized so no more walking, running, or waiting for the next shuttle.
We invite you to experience the difference with Park n' Lyft – The future of airport parking. Save time today by downloading the app before your reservation.